about
Zila Sahkari Bank at Ghaziabad was established in 1983. Earlier it was a part of Zila Sahkari Bank Ltd, Meerut. Since then bank is providing banking facility in rural as well as urban area of the district with its 33 branches covering district Ghaziabad, Hapur and part of Gautam Budh Nagar.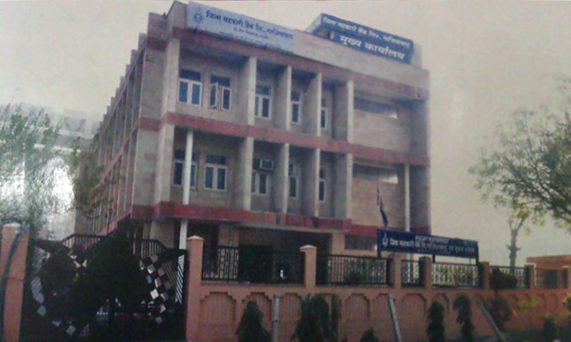 Since its inception bank is catering to weaker and down trodden sections of the society. The bank is providing all modern facilities and services to its customers. In a short span of time the bank is able to achieve public faith and grow on one of the leading co-operative bank in u.p. The customer friendly dealing of the bank are always praised by the customer.

The bank has been executing vibrant and keen amenities to the people for the inclusive monetary expansion of the District general and Rural Development in particular.

It has grown as one of the leading bank in the State of Uttar Pradesh.

The bank got licence from RBI vide No. RPCD-LK11(DCCB)/2012. The bank has got a good reputation among all bank working at Ghaziabad, G.B. Nagar and Panchsheel Nagar district of Uttar Pradesh.

This bank is operating throughit's Head Office located at A-20, RDC, Rajnagar, Ghaziabad, Uttar Pradesh(India) and it has grown as one of the leading bank in the State of Uttar Pradesh in the co-operative sector. The bank has been functioning as a self dependent profitable financial institution for last many years.

It has strong resource base of 33 branches as on 31st March 2013. Statutory Audit has been categorizing this bank under "A" category.